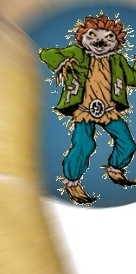 Past Players
4.

Steve Hunt 15
21/8/91 - 26/4/93

5.

Steve Vaughan 300
21/8/91 - 30/4/10

6.

Martin Hoyes 72
21/8/91 - 28/4/93

7.

Les Ball 145
21/8/91 - 23/10/98

8.

Chris Thomas 96
21/8/91-12/10/94

10.

Richie Goodman 210
21/8/91 - 27/4/01

11.

Mark Earlstone 115
21/8/91 - 15/4/94

12.

Gareth Embry 308
21/8/91 - 31/10/03

13.

Jack Kearn 42
30/8/91 - 28/4/93

16.

Kevin Newman 4
13/9/91 - 13/11/91

17.

Scott Burnett 34
27/9/91 - 5/9/08

19.

Leigh Maloney 362
3/9/93 - 2/9/05

20.

Gareth Wills 332
10/11/93 - 28/4/06

21.

Neil Alden 166
26/8/94 - 23/4/08

25.

Martin Price 39
1/9/95 - 26/3/04

27.

Dave Alden 4
8/11/95 - 14/1/98

28.

Shaun Preece 29
4/9/98 - 7/12/05

30.

Richie Maloney 233
7/10/98 - 17/3/06

31.

Julian Parry 13
1/12/00 - 14/9/01

32.

Andy Goodman 2
27/04/01 - 10/12/04

33.

John Hill (Snr) 1
27/4/01

35.

Dave Weale 1
27/4/01

36.

Percy Preece 1
27/4/01

37.

Lee Price 1
27/4/01

38.

Stuart Weale 1
21/9/01

39.

Mick Wills 105
25/4/02 - 13/4/07

40.

John Hill (Jnr) 4
22/9/04 - 18/4/05

41.

Hans Baranzeck 113
23/9/05 - 3/4/09

42.

Ashley Stubbs 25
5/9/08 - 9/4/10

44.

Tony Griffiths 1
15/10/10
Name:

Russell Davies

Debut:

16th September 2011 (Tattibogoes match no.787).
Versus Ramblers at the Cross Keys, Withington in a League Division One match. Scored 31. Tatti's lost 336-353).

Highest Average:

30.81
at the end of 2011/12
Lowest Average:
30.00
at the end of 2012/13

Highest Score:

45 (13,8,6,18) (match no.846).
Achieved on 15th March 2013, versus Richmond Bridgemen at the Richmond Club No.4 alley in a league division 1 match. Tatti's won 377-3537.

Lowest Score:

20 (5,4,6,5)

(match no.839).

Suffered on

8th February 2013, versus Westend at the Saracens Head alley in a League Division One match. Tatti's won 332-333.

Previous team(s) :

Busbars.

Averages record

| | | | |
| --- | --- | --- | --- |
| Season | Pld | Average | Position |
| 1991/92 | - | - | - |
| 1992/93 | - | - | - |
| 1993/94 | - | - | - |
| 1994/95 | - | - | - |
| 1995/96 | - | - | - |
| 1996/97 | - | - | - |
| 1997/98 | - | - | - |
| 1998/99 | - | - | - |
| 1999/00 | - | - | - |

| | | | |
| --- | --- | --- | --- |
| Season | Pld | Average | Position |
| 2000/01 | - | - | - |
| 2001/02 | - | - | - |
| 2002/03 | - | - | - |
| 2003/04 | - | - | - |
| 2004/05 | - | - | - |
| 2005/06 | - | - | - |
| 2006/07 | - | - | - |
| 2007/08 | - | - | - |
| 2008/09 | - | - | - |

| | | | |
| --- | --- | --- | --- |
| Season | Pld | Average | Position |
| 2009/10 | - | - | - |
| 2010/11 | - | - | - |
| 2011/12 | 26 | 30.81 | 6th |
| 2012/13 | 25 | 30.00 | 6th |
| 2013/14 | 23 | 30.09 | 7th |
| 2014/15 | 30 | 29.67 | 9th |
| 2015/16 | 29 | 30.21 | 3rd |
| - | - | - | - |
| - | - | - | - |
Name:

Allan Farr

Debut:

22nd October 2008 (Tattibogoes match no.699).
Versus Whitecross 'B' at the GWRSA Club no.2 alley in a Man v Man 2nd round match. Scored 35. Tatti's lost 5.5-6.5 (334-280).

Highest Average:

29.28
at the end of 2012/13
Lowest Average:
26.33
at the end of 2009/10

Highest Score:

44 (6,9,15,8) (match no.747).
Achieved on 10th December 2010, versus Westend at the vaga Tavern in a league division 1 match. Tatti's won 390-377.

Lowest Score:

12 (2,4,3,3)

(match no.742).

Suffered on

30th January 2010, versus Evans SC at the Volunteer, Harold Street in a League Division One match. Tatti's lost 303-308.

Previous team(s) :

None.

Averages record

| | | | |
| --- | --- | --- | --- |
| Season | Pld | Average | Position |
| 1991/92 | - | - | - |
| 1992/93 | - | - | - |
| 1993/94 | - | - | - |
| 1994/95 | - | - | - |
| 1995/96 | - | - | - |
| 1996/97 | - | - | - |
| 1997/98 | - | - | - |
| 1998/99 | - | - | - |
| 1999/00 | - | - | - |

| | | | |
| --- | --- | --- | --- |
| Season | Pld | Average | Position |
| 2000/01 | - | - | - |
| 2001/02 | - | - | - |
| 2002/03 | - | - | - |
| 2003/04 | - | - | - |
| 2004/05 | - | - | - |
| 2005/06 | - | - | - |
| 2006/07 | - | - | - |
| 2007/08 | - | - | - |
| 2008/09 | 15 | 28.40 | n/a |

| | | | |
| --- | --- | --- | --- |
| Season | Pld | Average | Position |
| 2009/10 | 15 | 26.33 | n/a |
| 2010/11 | 23 | 27.74 | 12th |
| 2011/12 | 16 | 26.50 | n/a |
| 2012/13 | 18 | 29.28 | n/a |
| 2013/14 | 13 | 28.23 | n/a |
| 2014/15 | - | - | - |
| 2015/16 | 17 | 28.88 | n/a |
| - | - | - | - |
| - | - | - | - |
Name:

Phil Holland

Debut:

27th April, 2001 (Tattibogoes match no.418).
Versus Wiggin 'E' at The Richmond Club no.2 in a Champion of Champions Final. Scored 26. Tatti's won 352-340.

Highest Average:

30.75
at the end of 2007/08
Lowest Average:
27.95
at the end of 2009/10

Highest Score:

48 (15,13,7,13) (match no.s 810).
Achieved on 24th February 2012, versus GWRSA 'B' at the Lads Club no.2 in a League Division One match. Tatti's won 414-329.

Lowest Score:

19 (4,5,4,4)

(match no.500)

& (5,5,7,2)

(match no.614).

Suffered on

24th October 2003, versus Evans SC at the Buckingham in a League Division One match. Tatti's lost 286-329.

And also on

3rd March 2006, versus Evans SC at K's Pool Club in a League Division One match. Tatti's lost 328-380.

Previous team(s) :

None.

Averages record

| | | | |
| --- | --- | --- | --- |
| Season | Pld | Average | Position |
| 1991/92 | - | - | - |
| 1992/93 | - | - | - |
| 1993/94 | - | - | - |
| 1994/95 | - | - | - |
| 1995/96 | - | - | - |
| 1996/97 | - | - | - |
| 1997/98 | - | - | - |
| 1998/99 | - | - | - |
| 1999/00 | - | - | - |

| | | | |
| --- | --- | --- | --- |
| Season | Pld | Average | Position |
| 2000/01 | 1 | 26.00 | n/a |
| 2001/02 | - | - | - |
| 2002/03 | - | - | - |
| 2003/04 | 25 | 29.88 | 8th |
| 2004/05 | 35 | 28.80 | 7th |
| 2005/06 | 33 | 29.97 | 7th |
| 2006/07 | 27 | 30.15 | 6th |
| 2007/08 | 28 | 30.75 | 4th |
| 2008/09 | 26 | 28.65 | 9th |

| | | | |
| --- | --- | --- | --- |
| Season | Pld | Average | Position |
| 2009/10 | 22 | 27.95 | 14th |
| 2010/11 | 25 | 28.88 | 10th |
| 2011/12 | 22 | 30.00 | 7th |
| 2012/13 | 22 | 29.77 | 7th |
| 2013/14 | 25 | 30.52 | 5th |
| 2014/15 | 20 | 29.50 | n/a |
| 2015/16 | 22 | 28.23 | 13th |
| - | - | - | - |
| - | - | - | - |
Name:

Rob Weale

Debut:

30th September 1998 (Tattibogoes match no.295).
Versus Northend at the Gamecock in a Man v Man cup 1st round match. Scored 35. Tatti's won 360-325.

Highest Average:

33.90
at the end of 2011/12
Lowest Average:
29.20
at the end of 2009/10

Highest Score:

49 (8,11,13,17) (match no.382).
Achieved on 27th September 2000, versus Volunteer Ramblers at K's Pool Club in a League Division One match. Tatti's won 390-344.

Lowest Score:

15 (0,4,4,7)

(match no.698)

Suffered on

17th October 2008, versus Woodentops at the Barrels in a League Division One match. Tatti's won 304-272.

Previous team(s) :

None.

See also Rob Weale's bowling records on Wikipedia>>

Averages record

| | | | |
| --- | --- | --- | --- |
| Season | Pld | Average | Position |
| 1991/92 | - | - | - |
| 1992/93 | - | - | - |
| 1993/94 | - | - | - |
| 1994/95 | - | - | - |
| 1995/96 | - | - | - |
| 1996/97 | - | - | - |
| 1997/98 | - | - | - |
| 1998/99 | 29 | 31.45 | 2nd |
| 1999/00 | 28 | 31.71 | 1st |

| | | | |
| --- | --- | --- | --- |
| Season | Pld | Average | Position |
| 2000/01 | 31 | 31.94 | 1st |
| 2001/02 | 22 | 28.36 | n/a |
| 2002/03 | 24 | 30.63 | 3rd |
| 2003/04 | 29 | 32.28 | 2nd |
| 2004/05 | 32 | 31.59 | 1st |
| 2005/06 | 26 | 31.42 | 2nd |
| 2006/07 | 22 | 30.23 | 5th |
| 2007/08 | 19 | 32.42 | n/a |
| 2008/09 | 20 | 29.50 | n/a |

| | | | |
| --- | --- | --- | --- |
| Season | Pld | Average | Position |
| 2009/10 | 20 | 29.20 | 6th |
| 2010/11 | 15 | 30.53 | n/a |
| 2011/12 | 20 | 33.90 | 2nd |
| 2012/13 | 21 | 31.38 | 3rd |
| 2013/14 | 9 | 30.89 | n/a |
| 2014/15 | 27 | 30.30 | 6th |
| 2015/16 | 21 | 29.86 | 6th |
| - | - | - | - |
| - | - | - | - |
Name:

Darren Bound

Debut:

18th October 1995 (Tattibogoes match no.181).
Versus Military 'A' at the Plough Inn, Canon Pyon in a Man v Man cup 2nd round match. Scored 20. Tatti's won 9.5-2.5 (375-324).

Highest Average:

29.96
at the end of 2010/11
Lowest Average:
27.73
at the end of 2008/09

Highest Score:

46 (15,9,14,8) (match no.s 754).
Achieved on 10th September 2010, versus United Farmers at the Farmers Club no.1 in a League Division One match. Tatti's won 365-325.

Lowest Score:

20 (4,4,3,9)

(match no.181),

& (6,3,6,5)

(match no.418).

Suffered on

18th October 1995 (debut), versus Military 'A' at the Plough Inn, Canon Pyon in a Man v Man cup 2nd round match. Scored 20. Tatti's won 9.5-2.5 (375-324).

And also on

27th April 2001, versus Wiggin 'E' at The Richmond Club no.2 in a Champion of Champions Final. Tatti's won 352-340.

Individual success :

Singles champion 2011/12.

Previous team(s) :

None.

Averages record

| | | | |
| --- | --- | --- | --- |
| Season | Pld | Average | Position |
| 1991/92 | - | - | - |
| 1992/93 | - | - | - |
| 1993/94 | - | - | - |
| 1994/95 | - | - | - |
| 1995/96 | 1 | 20.00 | n/a |
| 1996/97 | - | - | - |
| 1997/98 | - | - | - |
| 1998/99 | - | - | - |
| 1999/00 | - | - | - |

| | | | |
| --- | --- | --- | --- |
| Season | Pld | Average | Position |
| 2000/01 | 1 | 20.00 | n/a |
| 2001/02 | - | - | - |
| 2002/03 | - | - | - |
| 2003/04 | - | - | - |
| 2004/05 | - | - | - |
| 2005/06 | - | - | - |
| 2006/07 | 1 | 27.00 | n/a |
| 2007/08 | 31 | 28.10 | 11th |
| 2008/09 | 26 | 27.73 | 12th |

| | | | |
| --- | --- | --- | --- |
| Season | Pld | Average | Position |
| 2009/10 | 27 | 29.07 | 7th |
| 2010/11 | 28 | 29.96 | 7th |
| 2011/12 | 24 | 29.08 | 10th |
| 2012/13 | 19 | 28.89 | 13th |
| 2013/14 | 21 | 29.24 | 10th |
| 2014/15 | 28 | 29.75 | 8th |
| 2015/16 | 29 | 30.14 | 4th |
| - | - | - | - |
| - | - | - | - |
Name:

Mark Williams

Debut:

2nd December 1994 (Tattibogoes match no.149).
Versus Barton at the Old Harp in a League Division Three match. Scored 30. Tatti's won 359-340.

Highest Average:

30.04
at the end of 2010/11
Lowest Average:
27.44
at the end of 2011/12

Highest Score:

43 (9,16,11,9) (match no.171).
Achieved on 26th April 1995, versus Wiggin 'E' at the Richmond Club no.2 alley in a Champion of Champions Semi-Final . Tatti's won 344-307.

Lowest Score:

16 (5,3,1,7) (match no.259)
Suffered on 10th October 1997, versus Evans SC at K's Pool Club in a League Division One match. Tatti's won 293-289.

Previous team(s) :

None.

Averages record

| | | | |
| --- | --- | --- | --- |
| Season | Pld | Average | Position |
| 1991/92 | - | - | - |
| 1992/93 | - | - | - |
| 1993/94 | - | - | - |
| 1994/95 | 18 | 28.50 | n/a |
| 1995/96 | 28 | 28.61 | 6th |
| 1996/97 | 28 | 29.89 | 2nd |
| 1997/98 | 25 | 29.17 | 3rd |
| 1998/99 | 33 | 28.91 | 9th |
| 1999/00 | 31 | 29.84 | 7th |

| | | | |
| --- | --- | --- | --- |
| Season | Pld | Average | Position |
| 2000/01 | 30 | 29.70 | 6th |
| 2001/02 | 31 | 29.52 | 1st |
| 2002/03 | 29 | 29.31 | 4th |
| 2003/04 | 30 | 28.57 | 12th |
| 2004/05 | 34 | 29.71 | 5th |
| 2005/06 | 34 | 28.03 | 9th |
| 2006/07 | 29 | 29.55 | 8th |
| 2007/08 | 29 | 28.59 | 10th |
| 2008/09 | 28 | 29.43 | 5th |

| | | | |
| --- | --- | --- | --- |
| Season | Pld | Average | Position |
| 2009/10 | 27 | 28.89 | 9th |
| 2010/11 | 26 | 30.04 | 6th |
| 2011/12 | 18 | 27.44 | 12th |
| 2012/13 | 24 | 29.58 | 8th |
| 2013/14 | 19 | 27.32 | 13th |
| 2014/15 | 26 | 27.92 | 11th |
| 2015/16 | 25 | 28.40 | 12th |
| - | - | - | - |
| - | - | - | - |
Name:

Russell Cheasley

Debut:

2nd September, 1994 (Tattibogoes match no.132).
Versus Wranglers at the City Sports Club in a League Division Three match. Scored 32. Tatti's lost 317-334.

Highest Average:

29.83
at the end of 2009/10
Lowest Average:
26.35
at the end of 2002/03

Highest Score:

46 (8,6,15,17) (match no 270), & (12,9,7,18) (match no 736).
Achieved on 28th November 1997, versus GWRSA 'B' at K's Pool Club, in a League Disvision One match. Tatti's won 338-315.
And again on 4th December 2009, versus Richmond Lions at the Richmond Club No.1, in a League Division One match. Tatti's won 382-325.

Lowest Score:

17 (5,4,3,5) (match no.206).
Suffered on 15th March 1996, versus Trevor Williams at the Sun Inn in a League Division Two match. Tatti's won 344-309.

Previous team(s) :

Northend (Now called Richmond Northend)

Averages record

| | | | |
| --- | --- | --- | --- |
| Season | Pld | Average | Position |
| 1991/92 | - | - | - |
| 1992/93 | - | - | - |
| 1993/94 | - | - | - |
| 1994/95 | 32 | 27.78 | 8th |
| 1995/96 | 28 | 28.11 | 7th |
| 1996/97 | 29 | 27.28 | 12th |
| 1997/98 | 29 | 28.21 | 7th |
| 1998/99 | 29 | 27.28 | 11th |
| 1999/00 | 29 | 28.59 | 12th |

| | | | |
| --- | --- | --- | --- |
| Season | Pld | Average | Position |
| 2000/01 | 30 | 29.47 | 7th |
| 2001/02 | 31 | 27.90 | 11th |
| 2002/03 | 23 | 26.35 | 11th |
| 2003/04 | 24 | 28.88 | 11th |
| 2004/05 | 31 | 28.23 | 11th |
| 2005/06 | 31 | 28.39 | 8th |
| 2006/07 | 27 | 28.56 | 11th |
| 2007/08 | 26 | 28.96 | 8th |
| 2008/09 | 24 | 29.08 | 7th |

| | | | |
| --- | --- | --- | --- |
| Season | Pld | Average | Position |
| 2009/10 | 23 | 29.83 | 3rd |
| 2010/11 | 25 | 28.40 | 11th |
| 2011/12 | 23 | 29.48 | 9th |
| 2012/13 | 25 | 30.08 | 5th |
| 2013/14 | 19 | 27.74 | 12th |
| 2014/15 | 23 | 29.78 | 7th |
| 2015/16 | 25 | 29.36 | 10th |
| - | - | - | - |
| - | - | - | - |
Name:

Mark Jones

Debut:

26th August 1994 (Tattibogoes match no.131).
Versus Burlings Boys at the Liberal Club no.4 in a League Division Three match. Scored 40. Tatti's won 361-331.

Highest Average:

31.56
at the end of 2011/12
Lowest Average:
26.45
at the end of 1991/92

Highest Score:

50 (9,6,18,17) (match no.531).
Achieved on 7th April 2004, versus Bridgemen at the Richmond Club no.2 in a Man v Man cup Final. Tatti's won 8.5-3.5 (382-350).

Lowest Score:

17 (3,5,7,2) (match no.141) & (4,5,5,3) (match no.264).
Suffered on 19th October 1994, versus Military 'A' at the MEB Social Club in a Man v Man cup 2nd round match. Tatti's lost 5.5-6.5 (314-318).
And also on 31st October 1997, versus Volunteer Ramblers, at the Volunteer, Marden in a League Division One match. Tatti's lost 312-314.

Previous team(s) :

Northend (Now called Richmond Northend)

Averages record

| | | | |
| --- | --- | --- | --- |
| Season | Pld | Average | Position |
| 1991/92 | - | - | - |
| 1992/93 | - | - | - |
| 1993/94 | - | - | - |
| 1994/95 | 29 | 26.45 | 13th |
| 1995/96 | 33 | 27.91 | 9th |
| 1996/97 | 33 | 27.79 | 11th |
| 1997/98 | 32 | 27.78 | 9th |
| 1998/99 | 28 | 30.64 | 3rd |
| 1999/00 | 31 | 28.71 | 10th |

| | | | |
| --- | --- | --- | --- |
| Season | Pld | Average | Position |
| 2000/01 | 31 | 28.58 | 10th |
| 2001/02 | 20 | 31.40 | n/a |
| 2002/03 | 27 | 29.33 | 9th |
| 2003/04 | 29 | 29.93 | 6th |
| 2004/05 | 39 | 28.79 | 8th |
| 2005/06 | 34 | 27.88 | 11th |
| 2006/07 | 30 | 30.37 | 4th |
| 2007/08 | 29 | 31.03 | 2nd |
| 2008/09 | 27 | 31.41 | 2nd |

| | | | |
| --- | --- | --- | --- |
| Season | Pld | Average | Position |
| 2009/10 | 24 | 28.67 | 11th |
| 2010/11 | 27 | 30.67 | 5th |
| 2011/12 | 27 | 31.56 | 3rd |
| 2012/13 | 22 | 29.55 | 9th |
| 2013/14 | 19 | 29.74 | 8th |
| 2014/15 | 23 | 27.83 | 12th |
| 2015/16 | 26 | 29.31 | 11th |
| - | - | - | - |
| - | - | - | - |
Name:

Phil Hill

Debut:

29th November, 1991 (Tattibogoes match no.18).
Versus The Buckingham at The Buckingham in a League Division Six match. Scored 25. Tatti's drew 297-297.

Highest Average:

29.70
at the end of 2010/11
Lowest Average:
27.00
at the end of 1991/92 & 2002/03

Highest Score:

46 (17,8,8,13) (match no. 547) & (8,13,9,16) (match no. 659).
Achieved on 3rd November 2004, versus Military 'E' at the Plough Inn, Canon Pyon, in a KO cup 2nd round match. Tatti's won 400-368.
Also on 23rd April 2007, versus Beevers & Military 'B' at the GWRSA Club in a Champion of champions Quarter Final match. Tatti's progressed to the Semi Final 370-318-320.

Lowest Score:

15 (7,1,3,4)

(match no.466).

Suffered on

1st November 2002, versus GWRSA 'B' at the GWRSA Club No.2 in a League Division One match. Tatti's Lost 331-406.

Individual success :

1991/92 Highest Score in Front Pin: 42 (16,9,10,13).

Previous team(s) :

Eignside, & Liberal 'B'.

Averages record

| | | | |
| --- | --- | --- | --- |
| Season | Pld | Average | Position |
| 1991/92 | 19 | 27.00 | 10th |
| 1992/93 | 29 | 27.86 | 7th |
| 1993/94 | 31 | 27.74 | 9th |
| 1994/95 | 30 | 27.33 | 10th |
| 1995/96 | 21 | 27.14 | n/a |
| 1996/97 | 23 | 28.96 | n/a |
| 1997/98 | 18 | 27.39 | n/a |
| 1998/99 | 22 | 29.23 | n/a |
| 1999/00 | 19 | 28.53 | n/a |

| | | | |
| --- | --- | --- | --- |
| Season | Pld | Average | Position |
| 2000/01 | 25 | 28.52 | n/a |
| 2001/02 | 23 | 29.74 | n/a |
| 2002/03 | 24 | 27.00 | 10th |
| 2003/04 | 28 | 29.11 | 10th |
| 2004/05 | 36 | 28.28 | 10th |
| 2005/06 | 34 | 29.21 | 7th |
| 2006/07 | 30 | 29.00 | 10th |
| 2007/08 | 31 | 29.30 | 6th |
| 2008/09 | 28 | 28.00 | 11th |

| | | | |
| --- | --- | --- | --- |
| Season | Pld | Average | Position |
| 2009/10 | 27 | 29.93 | 8th |
| 2010/11 | 27 | 29.70 | 8th |
| 2011/12 | 24 | 27.29 | 13th |
| 2012/13 | 16 | 27.56 | n/a |
| 2013/14 | 25 | 30.52 | 5th |
| 2014/15 | 20 | 29.50 | n/a |
| 2015/16 | 22 | 28.23 | 13th |
| - | - | - | - |
| - | - | - | - |
Name:

Dave Pryce

Debut:

28th August, 1991 (Tattibogoes match no.2).
Versus Wiggin 'D' at Wiggin Social Club in a League Division six match. Scored 28. Tatti's won 373-322.

Highest Average:

33.24
at the end of 2011/12
Lowest Average:
27.97
at the end of 1995/96

Highest Score:

57* (26,9,7,15) (match no.507) & (14,8,17,18) (match no.861)
*Tattibogoes record.
Achieved on 28th November 2003, versus Credenhill 'B' at the Credenhill Social Club in a League Division One match. Tatti's won 373-342.
And also on 22nd November 2013, versus Wellies at the Wellington Social Club in a League Division One match. Tatti's won 421-346.

Lowest Score:

16 (3,6,2,5) (match no.86).
Suffered on 2nd April 1993, versus Conservative 'A' at the Conservative Club in a League Division Five match. Tatti's Won 294-271.

Individual success :

2003/04 Highest Score: 57 (26,9,7,15).
2010/11 Highest Score: 56 (13,17,18,8).

Previous team(s) :

Northend (Now called Richmond Northend).

Averages record

| | | | |
| --- | --- | --- | --- |
| Season | Pld | Average | Position |
| 1991/92 | 35 | 28.57 | 2nd |
| 1992/93 | 28 | 29.11 | 4th |
| 1993/94 | 29 | 28.72 | 6th |
| 1994/95 | 35 | 29.11 | 5th |
| 1995/96 | 29 | 27.97 | 8th |
| 1996/97 | 34 | 28.76 | 6th |
| 1997/98 | 26 | 28.38 | 5th |
| 1998/99 | 33 | 29.58 | 5th |
| 1999/00 | 32 | 29.94 | 5th |

| | | | |
| --- | --- | --- | --- |
| Season | Pld | Average | Position |
| 2000/01 | 31 | 29.84 | 5th |
| 2001/02 | 26 | 29.92 | n/a |
| 2002/03 | 14 | 29.93 | n/a |
| 2003/04 | 23 | 30.96 | n/a |
| 2004/05 | - | - | - |
| 2005/06 | 20 | 28.75 | n/a |
| 2006/07 | 28 | 29.96 | 7th |
| 2007/08 | 24 | 29.08 | 7th |
| 2008/09 | 28 | 29.32 | 6th |

| | | | |
| --- | --- | --- | --- |
| Season | Pld | Average | Position |
| 2009/10 | 27 | 29.67 | 5th |
| 2010/11 | 25 | 33.24 | 2nd |
| 2011/12 | 23 | 29.08 | 11th |
| 2012/13 | 23 | 30.70 | 4th |
| 2013/14 | 24 | 31.83 | 2nd |
| 2014/15 | 22 | 31.73 | 1st |
| 2015/16 | 28 | 30.79 | 2nd |
| - | - | - | - |
| - | - | - | - |
Name:

Craig Stephens

Debut:

28th August, 1991 (Tattibogoes match no.2).
Versus Wiggin 'D' at Wiggin Social Club in a League Division six match. Scored 39. Tatti's won 373-322.

Highest Average:

31.42
at the end of 2011/12
Lowest Average:
27.10
at the end of 1993/94

Highest Score:

52 (15,12,18,7) (match no.232).
Achieved on 13th December 1996, versus Whitecross 'B' at the Pegasus Club in a League Division One match. Tatti's won 416-348.

Lowest Score:

17 (3,4,6,4) (match no.62).
Suffered on 30th October 1992, versus Wiggin 'E' at The Barrels in a League Division Five match. Tatti's Won 324-306.

Individual success :

2005/06 Three Cities Highest Average 55.33 (57, 56, -, 53).
This was Craig's one and only season in the team.

Previous team(s) :

None.

Averages record

| | | | |
| --- | --- | --- | --- |
| Season | Pld | Average | Position |
| 1991/92 | 37 | 27.62 | 7th |
| 1992/93 | 34 | 27.32 | 9th |
| 1993/94 | 31 | 27.10 | 13th |
| 1994/95 | 33 | 27.18 | 11th |
| 1995/96 | 31 | 27.26 | 13th |
| 1996/97 | 31 | 28.13 | 9th |
| 1997/98 | 30 | 27.33 | 11th |
| 1998/99 | 37 | 29.57 | 6th |
| 1999/00 | 34 | 28.74 | 9th |

| | | | |
| --- | --- | --- | --- |
| Season | Pld | Average | Position |
| 2000/01 | 35 | 30.29 | 3rd |
| 2001/02 | 34 | 28.97 | 6th |
| 2002/03 | 27 | 29.93 | 2nd |
| 2003/04 | 32 | 30.00 | 4th |
| 2004/05 | 39 | 30.85 | 2nd |
| 2005/06 | 36 | 30.25 | 3rd |
| 2006/07 | 29 | 29.45 | 9th |
| 2007/08 | 24 | 28.67 | 9th |
| 2008/09 | 29 | 29.69 | 4th |

| | | | |
| --- | --- | --- | --- |
| Season | Pld | Average | Position |
| 2009/10 | 27 | 29.81 | 4th |
| 2010/11 | 29 | 31.14 | 3rd |
| 2011/12 | 24 | 31.42 | 4th |
| 2012/13 | 26 | 29.35 | 11th |
| 2013/14 | 23 | 31.22 | 3rd |
| 2014/15 | 27 | 31.15 | 3rd |
| 2015/16 | 22 | 29.82 | 7th |
| - | - | - | - |
| - | - | - | - |
Name:

Stuart Griffiths

Debut:

21st August, 1991 (Tattibogoes match no.1).
Versus The Generals at The Golden Lion in a League Division Six match. Scored 24. Tatti's won 317-240.

Highest Average:

32.36
at the end of 1995/96
Lowest Average:
28.03
at the end of 1991/92

Highest Score:

50 (match no.780).
Achieved on 18th March 2011, versus Harry's Lads at the Lads Club No.3 alley in a league division 1 match. Tatti's lost 385-397.

Lowest Score:

9

*

(0,4,3,2)

(match no.500). *Tattibogoes record.

Suffered on

24th October 2003, versus Evans SC at the Buckingham in a League Division One match. Tatti's lost 286-329.

Individual success :

1993/94 Three Cities Highest Average 52.75 (52,56,47,56).

Previous team(s) :

Painters 'B' (now called Richmond Painters).

Averages record

| | | | |
| --- | --- | --- | --- |
| Season | Pld | Average | Position |
| 1991/92 | 40 | 28.03 | 4th |
| 1992/93 | 34 | 29.62 | 3rd |
| 1993/94 | 34 | 28.91 | 5th |
| 1994/95 | 28 | 29.32 | 3rd |
| 1995/96 | 25 | 32.36 | 1st |
| 1996/97 | 28 | 29.79 | 3rd |
| 1997/98 | 14 | 26.93 | n/a |
| 1998/99 | 22 | 29.95 | n/a |
| 1999/00 | 19 | 29.11 | n/a |

| | | | |
| --- | --- | --- | --- |
| Season | Pld | Average | Position |
| 2000/01 | 19 | 29.11 | n/a |
| 2001/02 | 25 | 30.20 | 2nd |
| 2002/03 | 24 | 28.33 | 7th |
| 2003/04 | 28 | 29.89 | 7th |
| 2004/05 | 2 | 29.50 | n/a |
| 2005/06 | 5 | 28.80 | n/a |
| 2006/07 | 2 | 27.50 | n/a |
| 2007/08 | 21 | 29.43 | 5th |
| 2008/09 | 25 | 28.60 | 10th |

| | | | |
| --- | --- | --- | --- |
| Season | Pld | Average | Position |
| 2009/10 | 28 | 28.43 | 13th |
| 2010/11 | 25 | 30.68 | 4th |
| 2011/12 | 24 | 31.38 | 4th |
| 2012/13 | 26 | 29.42 | 10th |
| 2013/14 | 23 | 29.26 | 9th |
| 2014/15 | 27 | 30.48 | 5th |
| 2015/16 | 27 | 29.70 | 8th |
| - | - | - | - |
| - | - | - | - |
Name:

Martyn Reid

Debut:

21st August, 1991 (Tattibogoes match no.1).
Versus The Generals at The Golden Lion in a League Division Six match. Scored 20. Tatti's won 317-240.

Highest Average:

29.86
at the end of 1999/00
Lowest Average:
25.83
at the end of 1994/95

Highest Score:

44 (13,16,8,7) (match no.68).
Achieved on 27th November 1992, versus Lost Heads at the Barrels in a League Division Five match. Tatti's won 362-318.

Lowest Score:

15 (4,3,3,5) (match no.410).
Suffered on 9th March 2001, versus Volunteer Ramblers at the Volunteer Marden in a League Division One match. Tatti's lost 324-332.

Previous team(s) :

Northend (Now called Richmond Northend).

Averages record

| | | | |
| --- | --- | --- | --- |
| Season | Pld | Average | Position |
| 1991/92 | 35 | 27.63 | 6th |
| 1992/93 | 31 | 28.19 | 5th |
| 1993/94 | 30 | 28.33 | 8th |
| 1994/95 | 29 | 25.83 | 14th |
| 1995/96 | 27 | 27.70 | 11th |
| 1996/97 | 31 | 28.23 | 8th |
| 1997/98 | 23 | 27.48 | 10th |
| 1998/99 | 20 | 26.30 | n/a |
| 1999/00 | 28 | 29.86 | 6th |

| | | | |
| --- | --- | --- | --- |
| Season | Pld | Average | Position |
| 2000/01 | 24 | 26.88 | 13th |
| 2001/02 | 20 | 26.60 | n/a |
| 2002/03 | 15 | 26.00 | n/a |
| 2003/04 | 6 | 25.67 | n/a |
| 2004/05 | 17 | 25.47 | n/a |
| 2005/06 | 8 | 27.00 | n/a |
| 2006/07 | 14 | 27.43 | n/a |
| 2007/08 | 6 | 29.00 | n/a |
| 2008/09 | 7 | 26.43 | n/a |

| | | | |
| --- | --- | --- | --- |
| Season | Pld | Average | Position |
| 2009/10 | 21 | 28.62 | 12th |
| 2010/11 | 14 | 24.85 | n/a |
| 2011/12 | 12 | 27.33 | n/a |
| 2012/13 | 13 | 26.23 | n/a |
| 2013/14 | 9 | 28.67 | n/a |
| 2014/15 | 10 | 27.80 | n/a |
| 2015/16 | 15 | 26.67 | n/a |
| - | - | - | - |
| - | - | - | - |
Name:

Ian Collins

Debut:

21st August, 1991 (Tattibogoes match no.1).
Versus The Generals at The Golden Lion in a League Division Six match. Scored 25. Tatti's won 317-240.

Highest Average:

34.61
at the end of 2011/12
Lowest Average:
29.91
at the end of 1991/92

Highest Score:

54 (12,16,17,9) (match no.796).
Achieved on 11th November 2011, versus Wellies at the Lads Club No.3 alley in a League Division One match. Tatti's won 388-349.

Lowest Score:

15 (5,1,3,6) (match no.81).
Suffered on 26th February 1993, versus Liberal 'B' at the Liberal Club No.1 alley in a League Division Five match. Tatti's Won 324-301.

Individual success :

2004/05 Three Cities Highest Average 60.50 (50,68,61,63).
2010/11 Highest Score in Front Pin (42).
Pairs champion (with Ali Hunt) 2014/15.

Previous team(s) :

Northend (Now called Richmond Northend) & Greyhound Dog.

Averages record

| | | | |
| --- | --- | --- | --- |
| Season | Pld | Ave | Position |
| 1991/92 | 39 | 30.69 | 1st |
| 1992/93 | 32 | 29.91 | 1st |
| 1993/94 | 29 | 30.21 | 1st |
| 1994/95 | 34 | 30.09 | 1st |
| 1995/96 | 37 | 31.38 | 3rd |
| 1996/97 | 38 | 32.16 | 1st |
| 1997/98 | 34 | 30.18 | 1st |
| 1998/99 | 35 | 32.63 | 1st |
| 1999/00 | 36 | 31.11 | 2nd |

| | | | |
| --- | --- | --- | --- |
| Season | Pld | Ave | Position |
| 2000/01 | 38 | 30.76 | 2nd |
| 2001/02 | 36 | 31.00 | 3rd |
| 2002/03 | 29 | 30.28 | 1st |
| 2003/04 | 35 | 33.17 | 1st |
| 2004/05 | 40 | 30.53 | 4th |
| 2005/06 | 37 | 32.46 | 1st |
| 2006/07 | 32 | 31.91 | 1st |
| 2007/08 | 30 | 32.20 | 1st |
| 2008/09 | 28 | 32.86 | 1st |

| | | | |
| --- | --- | --- | --- |
| Season | Pld | Ave | Position |
| 2009/10 | 29 | 31.93 | 1st |
| 2010/11 | 29 | 34.03 | 1st |
| 2011/12 | 28 | 34.61 | 1st |
| 2012/13 | 28 | 31.79 | 1st |
| 2013/14 | 25 | 31.84 | 1st |
| 2014/15 | 31 | 31.55 | 2nd |
| 2015/16 | 29 | 31.72 | 1st |
| - | - | - | - |
| - | - | - | - |
Name:

Ali Hunt (Captain)

Debut:

21st August, 1991 (Tattibogoes match no.1).
Versus The Generals at The Golden Lion in a League Division Six match. Scored 29. Tatti's won 317-240.

Highest Average:

31.68
at the end of 1995/96
Lowest Average:
27.95
at the end of 1995/96

Highest Score:

52 (9,16,18,9)(match no.872).
Achieved on 7th February 2014, versus Richmond Lions at the Plough Inn, Whitecross Road alley in a League Division 1 match. Tatti's won 398-321.

Lowest Score:

16 (match no.16).
Suffered on 15th November 1991, versus Wanderers at the Liberal Club No.2 alley in a League Division Six match. Tatti's lost 331-354.

Individual success :

Singles champion 1990/91, & runner-up in 1994/95.
Pairs champion (with Ian Collins) 2014/15.

Previous team(s) :

Painters 'B' (now called Richmond Painters) & Liberal 'B'.

Averages record

| | | | |
| --- | --- | --- | --- |
| Season | Pld | Ave | Position |
| 1991/92 | 41 | 27.95 | 5th |
| 1992/93 | 35 | 29.83 | 2nd |
| 1993/94 | 34 | 29.71 | 3rd |
| 1994/95 | 38 | 29.97 | 2nd |
| 1995/96 | 37 | 31.68 | 2nd |
| 1996/97 | 28 | 28.79 | 4th |
| 1997/98 | 33 | 28.52 | 4th |
| 1998/99 | 37 | 29.11 | 8th |
| 1999/00 | 36 | 30.42 | 3rd |

| | | | |
| --- | --- | --- | --- |
| Season | Pld | Ave | Position |
| 2000/01 | 36 | 28.83 | 8th |
| 2001/02 | 34 | 29.50 | 5th |
| 2002/03 | 30 | 28.50 | 8th |
| 2003/04 | 36 | 31.19 | 3rd |
| 2004/05 | 41 | 30.63 | 3rd |
| 2005/06 | 39 | 29.36 | 6th |
| 2006/07 | 32 | 30.81 | 3rd |
| 2007/08 | 31 | 30.87 | 3rd |
| 2008/09 | 30 | 30.67 | 3rd |

| | | | |
| --- | --- | --- | --- |
| Season | Pld | Ave | Position |
| 2009/10 | 31 | 31.03 | 2nd |
| 2010/11 | 29 | 29.62 | 9th |
| 2011/12 | 26 | 30.00 | 7th |
| 2012/13 | 27 | 31.52 | 2nd |
| 2013/14 | 26 | 30.85 | 4th |
| 2014/15 | 31 | 31.06 | 4th |
| 2015/16 | 31 | 29.61 | 9th |
| - | - | - | - |
| - | - | - | - |
Tatti's Players
The Tatti's formed for the start of the 1991/92 season with seventeen players.
Their Tatti's first signing was Phil Hill who arrived from dispanded division one team 'Eignside' just a few matches into the season. Since then, twenty nine players have come and gone. To date the number of players that have appeared in a competitve match for the Bogoes has risen to 45, the latest signing being Russell Davies who previously played for Busbars. Although Phil & Russell were already well established players, the team are proud to have brought eighteen newcomers to the game, six of which remain in their current line up today.
Click on a player to view their profile....